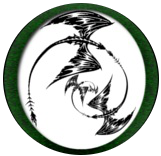 >>Connecting..
>>..Connection Established
>>..Public notice from the Recursive Derivation received
>>..Transmitting:

So, you've read our recruitment add, spoken to one of our Variables, or found us through other means - and now you wish to turn from a Free Radical to a Variable within our models.
The easiest way to do this, is to contact either ULFRIC or me, Santiak, directly from your phone. (( Send a tell in-game ))
If neither of us are online, but you happen to see one of the other Variables, contact them, and they will forward your request to ULFRIC or me.
Lastly, you can start a thread on this forum, no specific information except how to reach you is required, or send us a mail.
Regardless, once you have done so, you will then be contacted and we'll have a little chat, to make sure that both you as well as we are aware of the modifications that might come of you becoming a Variable.
We welcome all Free Radicals; your time with the Dragon is irrelevant. The rarity of your talismans is irrelevant. Which timezone your biological clock is attuned to is irrelevant. We demand only one thing of you. We demand you take. Take all you need. Take all you want. Take, knowing that every other Variable will do the same. They will take, and there will come a time when they reach for you. In that moment you will give. Everything you are. In exchange for having taken without limit. We give ourselves entirely for the equations others run, so we must also take entirely for the equations we run.

>>..End of transmission.
>>Awaiting user command..

Overseer




Antal indlæg

: 202


Join date

: 2012-08-22


Age

: 31


Geografisk sted

: Near Agartha.



f(x) = Free Broadcast Initiation Recruitment Signal

Define f(x):
Recruitment of interest signal directed towards free radicals in a multitude of systems, frequencies, locals, and states of being.

Sub f(x):
Brief system run sequence parameters in regards to the Recursive Derivation.
f(x) = Presentation on the Summation of its Parts by Variables Currently in the Value Set

Define f(x):
Variable submitted equations in response to the queries: "Why did you join the Recursive Derivation? What did you expect to find and what did you actually find in the value set? Why do you feel it's a good Syndicate to join?"

Sub f(x):
Express individual viewpoints of current Variables contained with the set to offer free radicals a brief perspective on the Variables within the Set, their attitudes toward the Syndicate, and a generalized expression of the Syndicates primary structures.
_________________
ULFRIC
,
Vita Blood Bulwark
,
the Unexpected Consequence of the Recursive Derivation
footnote(1):
Above full expression of identification is interactive. Each designation will transfer you to a relevant system.
footnote(2):
Model depicted above is the primary iteration of [Blood Bulwark - Inject] sustainment model.
Omnipotent




Antal indlæg

: 154


Join date

: 2012-08-23


Geografisk sted

: Wherever the current system runtime is established.




---
Permissions in this forum:
You
cannot
reply to topics in this forum